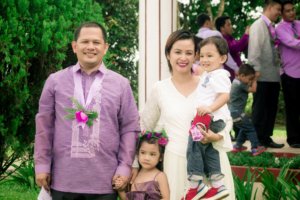 Featured
Balikatan remains committed to praying for, promoting and supporting our AIMs worldwide. They are the Kingdom-builders who relentlessly commit their lives to preaching the Gospel,
Read More »
Balikatan's Vision Statement
Help fulfill Christ's Great Commission by being a Spirit-led and missionally effective support movement to IVCF Philippines
Provide prayer, financial and other forms of support to IVCF Philippines staff and alumni in ministry.
Help ensure that a sustainable and long-term resource support base is provided to Intervarsity Christian Fellowship (IVCF) Philippines.
Foster mutual encouragement and fellowship among alumni, friends and supporters in IVCF Philippine's ministry.
Assist its North American and international constituency in proactively pursuing its Christian witness in North American and global societies and cultures.
While conscientiously dynamic to keep its fellowship and objectives relevant to socio-cultural and economic needs, Balikatan will remain absolutely Christ-centered and Biblically-attuned, always keen to IVCF ministerial principles and protocols in all aspects of its programs, projects and services.