Balikatan Governing Principles
A vibrant and effective Intervarsity Christian Fellowship ministry in the Philippines and worldwide through IVCFP alumni and friends.
To meaningfully engage its members and friends towards a thriving collaboration of support for Balikatan, IVCFP and IVCFP Alumni-In-Ministry.
Help fulfill Christ's Great Commission by being a Spirit-led and missionally effective support movement to IVCF Philippines
Provide prayer, financial and other forms of support to IVCF Philippines staff and alumni in ministry.
Help ensure that a sustainable and long-term resource support base is provided to Intervarsity Christian Fellowship Philippines (IVCFP).
Foster mutual encouragement and fellowship among alumni, friends and supporters in IVCF Philippine's ministry.
Assist its North American and international constituency in proactively pursuing its Christian witness in North American and global societies and cultures.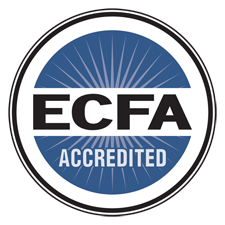 Balikatan Ng Mga Kristiano, Inc. is now accredited by the Evangelical Council for Financial Integrity (ECFA). This means greater stewardship accountability and adherence to a higher standard of financial responsibility. In view of God's clear guidelines for resource handling, sealed by this accreditation, you can say with increased confidence that Balikatan will handle your financial gifts with the utmost respect and integrity.