Balikatan remains committed to praying for, promoting and supporting our AIMs worldwide. They are the Kingdom-builders who relentlessly commit their lives to preaching the Gospel, reaching the lost, and serving the despondent in the name of Jesus Christ. They are our unsung heroes!
The gracious donations of our members and friends have made this 2019 AIM Grant possible.
The following are our recipients for 2019:
(click on each name to learn about them)
"It was through Ate Naty Lopez who was my Christmas break youth camp counselor when I accepted Jesus Christ as my Lord and Savior in December 1969. She discipled me at church and then advised me to look for an IV group when I entered Philippine College of Commerce." Elizabeth went on to join the pioneering Kalasag Christian Fellowship at PCC, attended IVCFP's discipleship and leadership camps and the Kawayan Camp in 1972.
"I helped start a church in San Marcelino, Zambales in 1991 called Praise Family Center. When PCF started its campus ministry, I and other volunteers entered a secondary public and conducted room-to-room evangelism. Eventually, we were given permission to do student ministry and discipled students and teachers."
Currently, Elizabeth continues to volunteer as a church worker and faithfully ministers to students.  In 2000, she was diagnosed with cancer but in remission since. She took a loan for a washing machine that she still uses to accept laundry jobs. "Through my meager income plus the love gifts I occasionally receive, I'm able to buy my maintenance medicine, meet my daily expenses, share some with my pastor who is diabetic like me, and also help a few students. I just thank God for how He provides! This is my 10th year as a brain tumor survivor and CA free for 19 years. Everyday is a blessing from the Lord."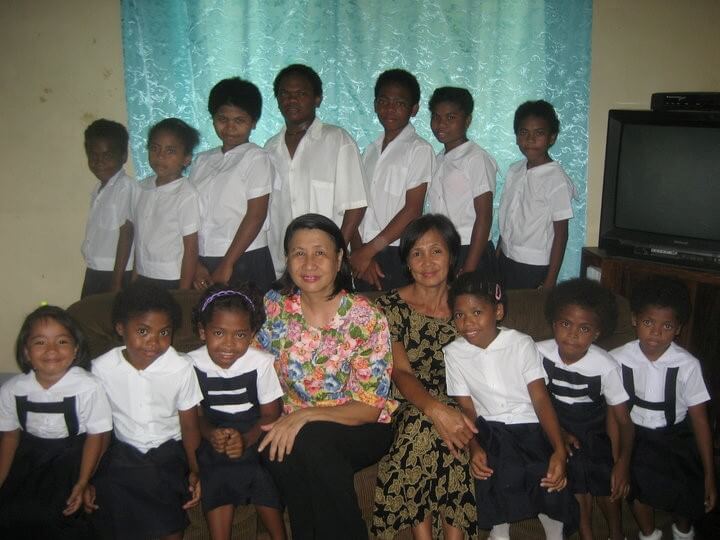 "My mom was an IVCFer, a 2nd Kawayan Camp grad. So I'm a 2nd generation IVCFer. Ate Nelly Buenconsejo was my Bible study leader during my senior high school year. I was a student leader in IVCFP-CEV in college, became a Grads Team (GT) member in Cebu after graduation, now a chaplain and a member of IVPM Northern Mindanao."
In 2018, David stopped teaching at a seminary in Malaybalay, Bukidnon so he could focus on establishing a new seminary. Then he and his colleagues indeed took the leap of faith. "This seminary is going to be different in Mindanao. It will be a mobile seminary. We bring professors where the student-pastors and lay leaders are. It's more like distance education. But because internet connection is still poor in most parts of Mindanao, professors have to be physically present. Big heart, big vision, raw faith- that's all I have for this ministry that God is leading me to do."
But the mobile seminary is currently in SEC registration stage. "Quite frustrated already because SEC's 'fast track' system didn't work as promised. But my faith holds still. I had this vision of a mobile seminary way back. Several of my colleagues share exactly the same vision.
Cito Cruz has been helping David in making this vision come true. "We have desired to establish a 'tambayan ng mga pastor,' a place where pastors from different donominations can come to study, rest, and share their lives with fellow ministers," said David.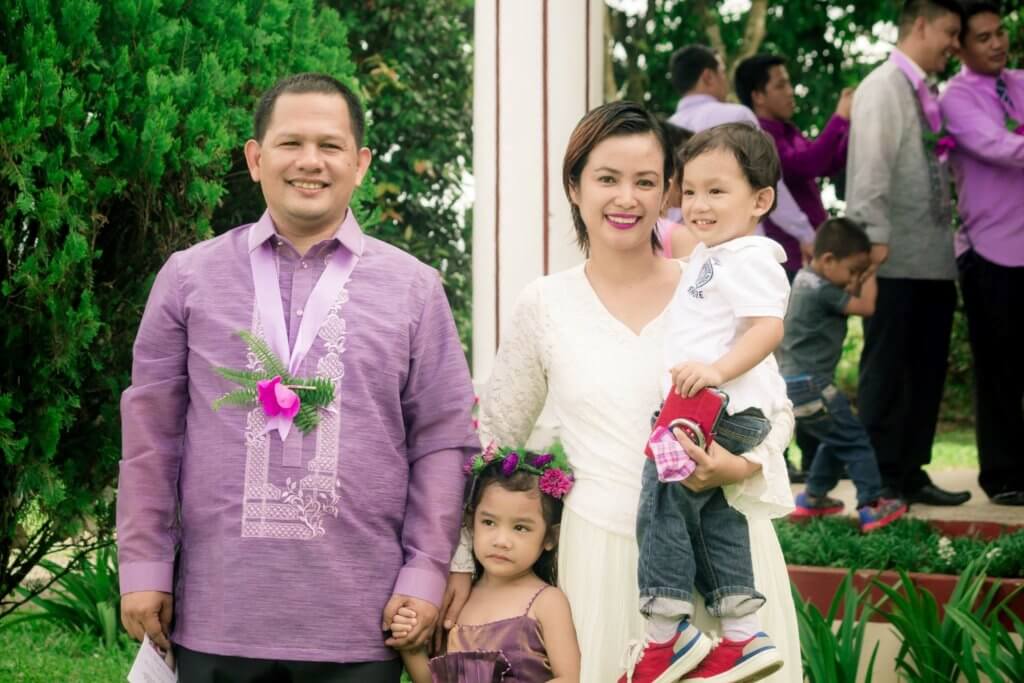 "I was 8 years old when my single mom became a Christian. We started to go to Mabolo Evangelical Free Church. But only when I was 12 that I understood the gospel and received Jesus as my Lord and Savior."
During Philip's college years, he would occasionally attend IVCFP's Bible studies at IV Home in Cebu. His attending Kawayan Camp in 1997 was a turning point. "That camp sealed my commitment to His Kingdom work. Later that year, I enrolled at Evangelical Theological College, took up BS Theology with a desire to let God use me where He pleases. After graduation, by God's grace I helped plant two churches in Cebu until He called our family to serve in Palawan."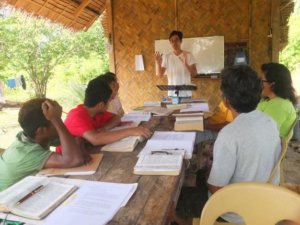 Philip is married to Ma. Levy Tumulak. They now have 2 biological children: Jehiel Heart and John Kendrick, and an adopted daughter Janelle. While serving as a pastor in Cebu, IVCF-CEVRU would often invite him as a resource speaker in their events and camps. "I had become a 'suki' or a regular. I could not refuse because God had greatly used IVCFP in my Christian walk and I saw myself in every young person attending those events."
The Holy Spirit had spoken to Philip and Levy separately when they headed the call to relocate to Palawan. On June 28, 2016, with about 2 months worth of money from proceeds of a rummage sale, the Lim family migrated to Palawan with a vision: to train tribal people for tribal missions! 
Three years have passed since the move. God has already provided the land where Ethnos Tribal Missions Training Center shall be situated: a 3.4 hectare property where the family and the students could also cultivate and farm for sustainability. "Over the last 3 years, God has also provided the necessary 'covering' we needed. In mid-2017, we officially became staff of OM Philippines-Palawan, an organization not beholden to a denomination who could give us accountability and where we could channel God's resources to."
In September 2018, the center launched its first ever-modular classes where 11 tribal students enrolled coming from all over Palawan. "We are now on our 5th module of 12. God willing, we will see our first batch of graduates on November 16, 2019. We are excited to count the new communities that will soon be opened to the gospel of Jesus because of the tribal students who had come out of our trainings."